Advanced Mica Compensator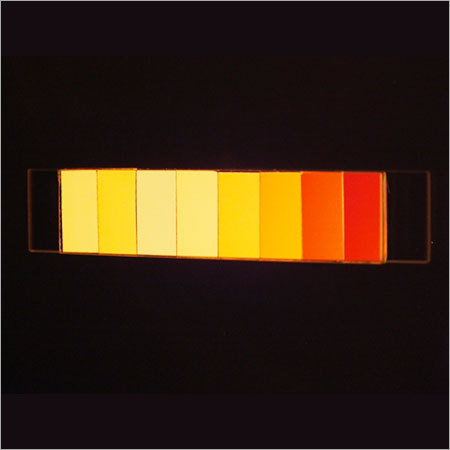 Advanced Mica Compensator
Product Description
Advanced Mica Compensator

We are recognized as the prominent manufacturer, exporter and supplier of a wide assortment of Advanced Mica Compensator. These are used to manipulate light through a variety of electrical methods, including adaptive reflection, variable diffusion, or tunable focusing. Also, these optical components are suitable for a wide variety life sciences, industrial, or research applications including for testing, illumination systems, wavefront manipulation, or microscopy. We are offering these Advanced Mica Compensator at rock-bottom prices.

Features:

Durability
Smooth finish
High strength
For qualified measures we suggests the following:
Mica Step compensator type
6 gradations from 10 - 50 mm or from 30 - 120 mm. If the compensator
is up and running the individual gradations are measured in a half-shade
compensator and marked accordingly.
e.g. __45 __60 __70 __80 __115 __130 mm
White light is used by the compensator. It can be used for relative mensuration at the workshop.
In experimenting for strains it should be achievable in exercise to apply objects such as bottles, tubes, vials that have been used by both the manufacturer and purchaser as reference samples in terms of tolerances.
With an analyzable hollow type glass, reflections and glare can make experiments more challenging as an outcome in incorrect discoveries. The test should therefore be carried out in a cuvette with immersion liquid