Crystal Polarizers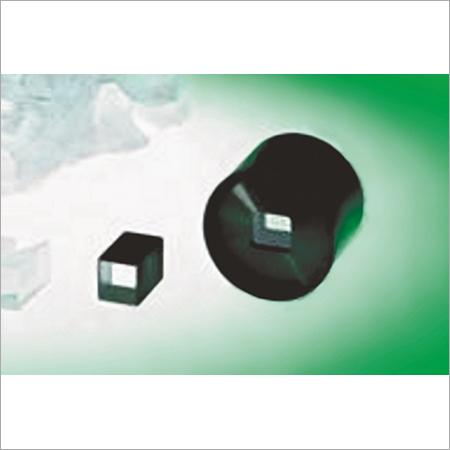 Crystal Polarizers
Product Description
The Crystal Polarizer is offered with a natural as well as artificial illumination process. The polarizing properties of this is typically characterized by the level of polarization efficiency as well as polarization.
This has a thing form as well as
crystalline prisms, affixed together. It is exclusively most restricting for birefringent polarizers and is available with amplest accessible clear apertures. The Crystal Polarizer is accessible with optical path length, and is totally apt for damage thresholds,, dispersion etc. This polarizer is beneficial to separate the unpolarized light into two different plane polarized beams.
Specification
ypes

Glan Taylor (Glan Laser)

Glan Thompson

Wollaston

Material

Calcite

Calcite

Calcite

Construction

Air spaced with
2 additional exit windows

Cemented

Cemented

Usable Wavelength Range

300 nm 2200 nm

300 nm 2700 nm

300 nm 2200 nm

Extinction Ratio










Beam Separation

ordinary: reflected
extraordinary: transmitted

ordinary: absorbed
extraordinary: transmitted

+/- 5 or +/- 10

Dimensions (Clear Aperture
x outside diameter; mm)

9 x 25
14 x 25

9 x 25
14 x 25

9 x 25
14 x 25

Field of View (typ.)

8

17




Surface Flatness @ 546 nm

/4

/4

/4

Damage Threshold, pulsed
@ 1064nm, 20 ns

300 MW/cm







Damage Threshold, cw

30 W/cm @ 1064 nm

ordinary: 30 W/cm
extraordinary: 200 W/cm



Contact Us
Ludwig-Rinn-Str.14, Giessen, Hessen, D-35452, Germany
Phone :+496419607618