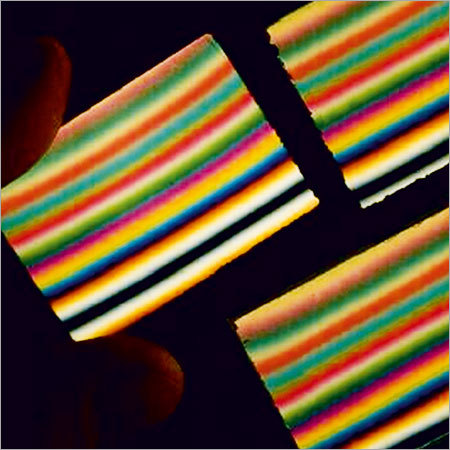 Mica Compensator Plates
Product Description
Mica Compensator Plates

With the wide range of Mica Compensator Plates we are offering our clients this product which is manufactured with superior quality of raw material. The product is mainly applicable for influencing the light through a variety of electrical measures with an adjustable reflection variable diffusion, or tunable focusing. We have huge types of life sciences, industrial or research uses which consist experiments, clarification systems, surface influence or research. Serving as an industry we also take care of environmental pollution that generates from inside.
Other Details:

Compensator- Plates and wedges:

Compensator- plates and wedges are manufactured by quartz and mica which are applicable for
determination of the character of the birefringence as well as of optical path.
qualities in polarized light.
Plate Compensator:

( red 1. Ord. = 1 Lambda )Between two glass cover slips there are two crystal plates cemented ( 2,0 – 3,5 mm thick ). On modifying devices they are used as compensator like micro-scopes and optical stress analyzer.
The red of first order« corresponds to 1 Lambda = 550 mm. 1Lambda is measured as the flatness of glass, Parallelism about 3'.

Polarizing Filter:

Between two glasses there are sheet Polariser is cemented.
1 Lambda is measured as flatness of cover glasses for Type MIK. Spectral Range of 400-800 mm
DEM ( Demonstration Quality)
MIK ( Microscope Quality ).
Retarders:

Crystal quartz is single plate and MgF2 double plate with the spectral range of 180 mm - 7µ.
Retardation Tolerance λ/ 200 to λ/ 600 at 20° C.

Polarization Rotators:

Crystal quartz rotators, Z-Cut with the Rotating values of 45°and 90°and
thickness of 1, 3 and 16 mm or as per the wavelength
Contact Us
Ludwig-Rinn-Str.14, Giessen, Hessen, D-35452, Germany
Phone :49-641-9607618